Driving innovation: how D'Ieteren Auto is building the future of mobility.
In 2017 D'Ieteren Auto created Lab Box, a start-up studio with the aim to improve the mobility of people and goods in a scalable & sizeable way. Since then, Lab Box has successfully launched 6 start-ups such as Poppy, Skipr and Lizy. Lab Box deploys its expertise, shared resources and team to generate and validate start-up ideas that are then built and launched by a founding team.
In this talk, Denis Gorteman and Sam Heymans will discuss the opportunities, challenges and lessons learned in starting and operating a corporate start-up studio from both a corporate as well as a start-up perspective.
Denis Gorteman: CEO – D'Ieteren Auto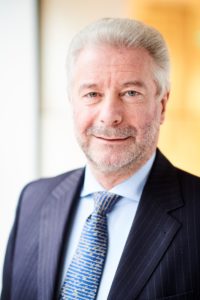 Denis Gorteman started his career in the automotive sector in 1988 by joining D'Ieteren Lease, the long term leasing company of D'Ieteren Auto, the family owned importer in Belgium of the Volkswagen Group brands. He took responsibilities for the Operations of all finance activities in 1996 and became a member of the Management Committee. Under his leadership, a new web-based platform was launched which was completely integrated in the Dealer Management System and the Importer databases.
Named Managing Director of D'Ieteren Lease in 2003, Denis Gorteman and his CFO successfully concluded the first securitization program. It allowed the long term leasing company to develop itself without being a financial burden for its mother company. As a result, the fleet increased by 50% within the next 3 years.
In November 2008, Denis was named Operations Strategy Manager at BELRON® International, the worldwide leading company in Vehicle Glass Repair and Replacement. In 2010, he won the BELRON® award for Innovation in Customer Service for developing a new approach which increases the speed of service, a clear differentiator for customer delight and conversion.
Since January 2012, Denis is CEO of D'Ieteren Auto in charge of all automobile activities of the Group in Belgium. He is also a Member of the Board of Volkswagen D'Ieteren Finance, the new joint-venture between Volkswagen Financial Services and D'Ieteren Lease.
Sam Heymans, Co-founder & CEO – Lizy
Sam Heymans started his career by launching an event organizing company when he was only 19 years old. Together with his team, Sam organized events for over 7,000 participants and built a profitable business in doing so.
After completing his Bachelor's degree in Business Engineering from UCLouvain, he continued his studies at HEC Paris, where he obtained a Master in Management (Grande Ecole) and a Master in Entrepreneurship. After his studies, he gained professional experience at McKinsey & Company and Google.
In October 2018, Vincent Castus and Sam Heymans started Lizy, a fully digital leasing company for SMEs and entrepreneurs, together with Lab Box, D'Ieteren Auto's investment vehicle.
Lizy officially launched beginning of 2019. Only 4 months later, Lizy won the 2019 Fleet and Mobility Start-up of the Year, and the start-up currently has over 20.000 unique monthly visitors and is growing at a 40% monthly growth rate.
The presentation will be done in French and Dutch.
If you come by car we advise you to use the "Poelaert" car parking.
Mandatory : formal dress code  (for men jacket is recommended).
---
Venue: Cercle de Lorraine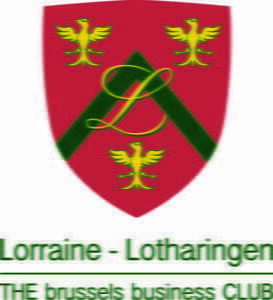 Bookings
Bookings are closed for this event.