Artificial Intelligence & Machine Learning : do's and don't in customer modelling and interaction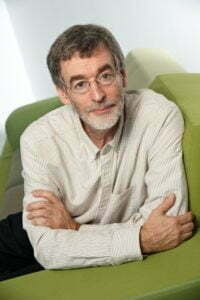 With this presentation Microsoft will help us to gain a precious time by demonstrating through various use cases specifically focusing on customer experience how AI has benefited marketers in their effort to deliver value-based, relevant experiences and by assessing the challenges that you may face in implementing your AI projects.
---
Bruno Schröder – Microsoft Belux Technology Officer
Bruno Schröder est Technology Officer de Microsoft BeLux. A ce titre, il est en charge des discussions de politique technologique et des accords de coopération technologique avec les pouvoirs publics nationaux et régionaux.
Employé Microsoft depuis 2004, Bruno Schröder a précédemment assuré la fonction de Directeur Secteur Public. Il est membre de plusieurs think tanks et administrateur de plusieurs organisations liées à la technologie. Auparavant, il a assuré plusieurs fonctions de direction chez Unisys, BIM et Matra.
Bookings
Bookings are closed for this event.