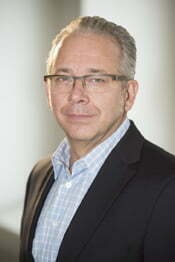 The rapid development of the various modes of consumption has prompted the leaders of the audiovisual industry to have an in-depth rethink about their positioning.
Digital is on the rise, upsetting the mainstream media and blurring the dividing lines between them. With digital becoming more powerful, RTBF.be has decided to respond by upskilling and revamping its organisational model.
Meeting the challenges of the modern world while remaining faithful to the fundamental values of public service is the aim of the company's new strategic plan: Vision 2022.
---
Jean-Paul Philippot – RTBF
A graduate of the Solvay Business School (ULB), Jean-Paul Philippot is the CEO of RTBF.be, Belgian French-language radio and television broadcaster. Jean-Paul entered the world of audiovisual in 2002 after occupying the position of managing director of Brussels public hospitals. He has introduced three strategic reorganisation plans at RTBF, in 2002, 2007 and 2012.
Jean-Paul Philippot has been president of the European Broadcasting Union (EBU) since 2009.
---
An invoice will be sent to your company for the booked amount for the event. Provide us with Purchase Order number if needed. All prices are VAT excluded.
Bookings
Bookings are closed for this event.